continuation of Director's Message
Important to note is that Obstetrics and Gynecology services shifted to Kawempe National Referral Hospital and Mulago Specialized Women and Neonatal Hospital.

MNRH is grateful to Government of Uganda for providing the necessary resources to run all these services. I also wish to thank our partners both local and international, for their continued support. To the staff of MNRH, thank you for the service and lets work harder for better service delivery. Lastly to all our clients, thank you for entrusting us to take care of your lives.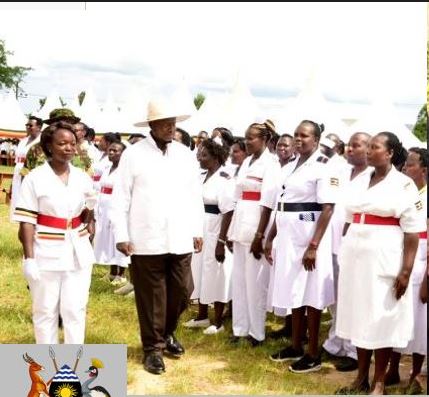 His Execellency the President of the Republic of Uganda - Yoweri Kaguta Museveni
Tours the Mulago Nurse assembly